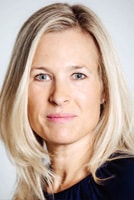 My Job
I founded and lead RISE, an advisory firm focused on helping organisations put corporate purpose at the core of strategy and engagement. In Brussels we work with organisations to identify how they can best work with the EU institutions on all aspects concerning the European Green Deal, and use the UN Sustainable Development Goals as a guiding framework to connect the global and Brussels context.
My Experience
After a couple of years at the European Commission, working on environment policy in Ukraine and the CIS, I spent 4 years in strategy management consulting. From there I moved into communications and public affairs at Burson-Marsteller (BCW), focused on how business can drive positive change. I have worked with many amazing leaders and organisations on developing creative, global campaigns and partnerships, with a particular passion for gender & diversity and working together to make progress on global goals.
My Proudest Achievements
I was proud of making Burson-Marsteller the global pro-bono partner of Girls20, engaging colleagues in over 20 countries around the world to mentor young women and prepare them for the G20 summit 3 years in a row. Also putting Education & Employers, a UK based education charity, on the agenda of the World Economic Forum in Davos. I am proud of many of the wonderful colleagues I have worked with, who I have learned from and sometimes had the chance to inspire.
My Education
Bachelor and Master's degrees from the London School of Economics.
My Languages
English, Swedish, French.
My Interests outside work
My family, friends, running & reading.