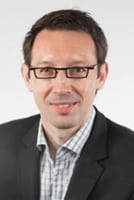 My Job
As Vice President, I am responsible within Kellen for the Building, Energy & Environment Department. I provide expert advice to trade associations with a very strong focus on public affairs.
My Experience
My experience is a combination of association management, strategic planning and public affairs (environment, energy, waste).
My Specialisms
My Proudest Achievements
Effective pro-active positioning of one of my clients in a discussion on product safety.
My Education
VLEKHO Business School: Postgraduate Business Management
University of Liège: Master European Law
University of Antwerp: Master in Law
My Languages
Dutch, English, French.
My Interests outside work
Running, which I see as a perfect tool to clear the mind.