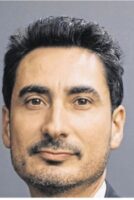 My Job
I help companies to manage the challenges associated with the European digital and green transitions, to build and communicate their contribution to society at the EU and international levels, and to be successful in their M&A transactions.
My Experience
Corporate strategy, marketing, communications and public affairs with senior advisory or executive positions with national and European institutions and organisations as well as in corporates across strategic, innovation, digital and sustainability issues. I also serve on the boards of tech and healthcare start-ups and contribute thought pieces to think tanks and media.
My Specialisms
My Proudest Achievements
When I can help clients to anticipate and shape the rules of the game.
My Education
Master's in management from HEC Paris, a master of public administration (Sciences Po Paris) and CEMS Master in International Management.
My Languages
French, English, Spanish.
My Interests outside work
Family, reading and writing, art, and running along rivers.
My Favourite Brussels anecdote
Whoever you meet In Brussels is inevitably a good friend of one of your good friends.