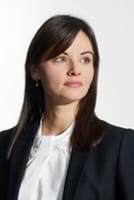 My Job
I specialize in advising clients on European and global engagement campaigns spanning a broad range of industries, including media & digital, agri-food, energy and environmental services, mobility, and professional services firms. I also advise clients on M&A regulatory clearance, litigation communications and on trade and Brexit related matters. I also work as co-chief of staff to Brunswick Chairman of Europe Pascal Lamy.
My Experience
I have 15 years' experience in public and corporate affairs. I have worked on European and international campaigns spanning a broad range of brand reputation, crisis communication, European policy and regulatory dossiers, including media & digital, agri-food, trade, energy, aviation, financial services and public diplomacy. I have also advised a range of clients on Brexit-related issues.  My current practice focuses on reputation management and cross-sector regulatory evolutions related to the digital economy, philanthropy, competition, agri-food, trade and sustainability.  I also advise a number of companies in their dealings with the Belgian regulators and media.
I started my career working with the European Commission's diplomatic team coordinating the political dialogue with the African Union and relations with the Africa chapter of the G7 and G20 processes.  I also served as adviser to European Commission President Barroso's personal representative for Africa and was stationed for three years at the EU embassy to Egypt. Before joining Brunswick in 2018, I was a partner at a leading European public affairs and communication agency.
My Specialisms
My Proudest Achievements
Every time me and my teams help our clients achieve a successful outcome.
My Languages
I work in French and English.
My Interests outside work
Reading and travelling the world.