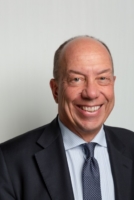 My Job
Public Affairs, International relations and business development.
My Experience
I worked for 25 years in international merchant banks and investment firms in the City of London, both on stockbroking side and on the investment management side. Founded and run financial and internet start-ups. In Brussels I managed a trade association, then joined Avisa Partners in 2016.
My Specialisms
My Proudest Achievements
Topping the industry rankings in my London job and various fulfilling career changes.
My Education
Bachelor's Degree, Université Catholique de Louvain, Belgium
My Languages
Italian, French, English, Spanish, Brazilian Portuguese.
My Interests outside work
Scuba diving in Sudan, travel in other countries, preferably in those that are on the US black list.
My Favourite Brussels anecdote
Brussels is a unique hinge city between the Germanic and the Latin worlds; unlike in London, nobody is monolingual in Europe's capital, it is actually very rare to find people that speak less than 3. Even Belgians that live and work outside of the EU bubble are very often trilingual. This makes Brussels a truly international city.