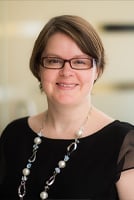 My Job
Hanover Health has recently established a strong international policy and market access offer, which I lead out of the Brussels office. We support clients in bringing breakthrough therapies to patients though a combination of strategic advice in public affairs and communications to support market access strategies, reputation-building and company positioning in new fields. The combined experience of the team allows us to provide a full service offer to clients, including supporting organisations in engaging with the EU and national institutions on the Brussels health agenda.
My Experience
Having spent 20 years in Brussels, I worked in the European Parliament, a trade association and two biotech companies before joining the agency world. My roots are in the rare disease space, having started in healthcare at Genzyme in 2007. Subsequently at Swedish Orphan Biovitrum (Sobi), I developed a passion for early engagement and early dialogue in the drug development process – experience that I have brought to Hanover to build the foundation of our current offer.
My Specialisms
My Proudest Achievements
Building the International Policy & Market Access team at Hanover is my proudest achievement. We have a strong team of consultants with a spread of experience and expertise. With the combination of skills, we are able to deliver integrated campaigns and programmes for clients, across a number of disciplines.
My Education
University of Warwick, Dual Honours Degree, Politics with French
My Languages
English, French
My Interests outside work
My passions include modern art, watching comedy and going to the theatre. I also love to travel and eat out.
My Favourite Brussels anecdote
The English don't have a great reputation for foreign language skills, even in Brussels. When somebody I know with a back problem needed an appointment with 'un neurologue' he was a bit confused to see that the surgery was full of old men – their visits to the toilet so frequent that they may as well have installed a revolving door. It was only after an hour waiting that the doctor informed him that he was in fact 'un urologue' and the booking had been lost in translation…