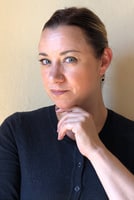 My Job
In an increasingly unpredictable world, where trade and climate change agendas converge, I enable organisations to successfully navigate the complex world of trade. With over a decade of experience in economic diplomacy, I provide expert analysis, forecasts and training in trade policy and barriers to trade.
My Experience
A Franco-British national with over fifteen years experience in economic diplomacy and EU affairs, I founded Trade Strategies, a consultancy that advises governments, businesses and civil society organisations on international trade policy. Before founding Trade Strategies, I led Brazil's trade and investment agency relations with the European Union and served as Deputy Trade Attaché of France to Brazil. Last year, I joined the European Centre for International Political Economy in Brussels as a Senior Fellow and continue to provide regular trade policy analyses in international media includingincluding The Economist, The Financial Times, LN24, SkyNews and the BBC.
My Specialisms
My Proudest Achievements
When I decided to pursue my passion for trade over a decade ago, my specialisation was far from mainstream. Taking the leap from public service to build a consultancy with full focus on trade policy was a risky bet and I am proud to be trusted by our clients to provide expert analysis.
My Education
I graduated in economics from Angers University in France with honours, having completed an exchange in advance macroeconomics in Canada. I subsequently gained a post-graduate degree in Political Science from the University of Toulouse, France, before reading my Masters degree in International Relations at the University of Bristol in the UK.
My Languages
French, English, Portuguese.
My Interests outside work
One of the reasons I have focused so much of my career in the economics and politics of food, is that I love cooking. My speciality dish is a "moqueca baiana", a Brazilian coconut stew with plantain bananas, best served with a tangy lime caipirinha!
I grew up on an orange and avocado farm in the South of Portugal so all things farm to fork runs through my veins and are very much reflected in my personal interests.
My Favourite Brussels anecdote
One of the first Brussels' trade wars I experienced ended up in the coining of term "bra wars". Whilst the expression first set off a round of office giggles, I have to say that it was a pretty genius way of portraying a complex trade dispute and definitely made media headlines in Brussels and beyond!