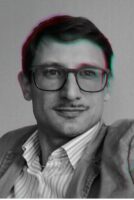 My Job
Advising on the EU and global aspects of sustainability, climate change and environment. The green transition which takes place creates business opportunities, but also requires deep changes to operations models and social and sectorial behaviours. The UN talks on climate are place of annual presentation of achievements. Brussels tends to implement many legal instruments first in the world, became the hub for discussion and my role is to navigate clients and our great Edelman network through these initiatives.
My Experience
Started my career as legal expert in climate negotiations in 2008. We are proud and lucky to have hosted three global summits in Poland over the years. I learned a lot about multilateral negotiations and travelled the world on the way to post-Kyoto global agreement.
My move to Brussels for the EU Presidency was a highlight as a young diplomat hoping for the successful integration of the so called 'new member states'. Through years working on EU climate policy, I learned that being between radically opposing positions of the EU and Poland was exhausting, but I learned lessons in negotiation and communication skills. I participated in the first CO2 cars negotiations, reform of the ETS, air quality and industrial emissions dossiers. Moving to business associations and think tank was a natural step and completed my 360° view.
My Specialisms
My Proudest Achievements
Joining the Kyoto Protocol Compliance Committee. Towards the end of Climate talks in Durban, we were supposed to nominate candidates from the EU to that post.  After one year of EU Presidencies in Brussels and two weeks of negotiations in South Africa my nomination went through and joined the Bonn UN Secretariat meetings for the next 4 years alongside a prominent group of international lawyers.
My Education
I did my law studies at Warsaw University, adding to that Program on American Law in cooperation with the Levin College, Florida
I also spent one semester in Washington, DC as part of the Lantos Fellowship learning on human rights and international relations
My Languages
Polish, English and French.
My Interests outside work
I love driving through the Wallonia countryside and the Ardennes.
My Favourite Brussels anecdote
Well, anecdotes maybe better to tell, than to write. But one was early in 2011 just about the time that Poland was taking over the EU Presidency from Hungary. One evening after we had rejected the Environment Council conclusions on the 2050 Climate Road Map – not yet climate neutrality at that time – and the next day we were hosting reception for the climate attachés. We thought nobody would attend, but diplomats did come and we could carry on with Polish Presidency preparatory briefing.