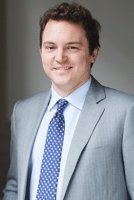 My Job
EU policy and politics specialist, I lead a team who delivers high-level strategic, regulatory, advocacy and communication advice to corporates and sovereigns around trade and foreign policy matters, notably related to sustainability, corporate governance and investment.
My Experience
Head of Trade & External Relations at SEC Newgate EU, Vice-Chair of AmCham EU Trade & External Relations Committee, previously EU Delegation to the UN in Geneva, researcher on EU-China relations, lawyer.
My Specialisms
My Proudest Achievements
Providing speaking points for a Prime Minister's meeting with the European Commission President.
My Education
J.D. from Barcelona University (Spain), LL.M in International Law from Leiden University (Netherlands), specialised on the impact of campaigns on global governance.
My Languages
Italian native, fluent in English, Spanish and French.
My Interests outside work
Father of two – but whenever the time allows a skier, cinema geek, cooking (should probably say eating) aficionado, avid noir reader and Juventus FC fan.
My Favourite Brussels anecdote
"Why are there seven Parliaments in Brussels?! I think we may need you guys more than we thought…" – a recently landed young Ambassador of a non-EU country.