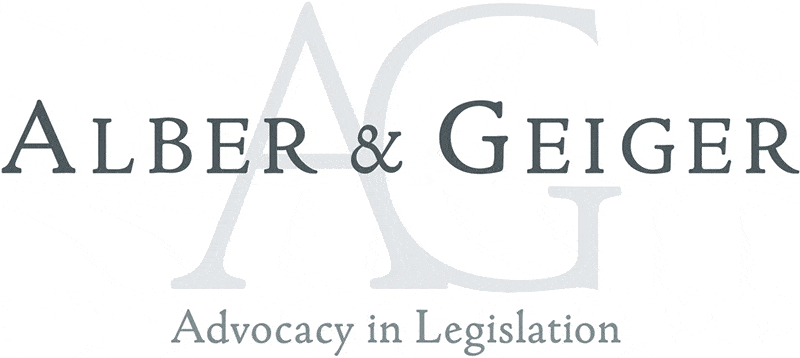 About Alber & Geiger
Key Specialisms
Brussels Office Since:
2007
Firm Description
Alber & Geiger is a top-ranked EU government relations law firm focusing on three service lines: government affairs, media relations and litigation. We represent our clients' interests on the highest levels before the EU institutions and Member States' governments. Our firm consists of former top EU officials, leading EU politicians and high-profile EU attorneys. We combine legal expertise with lobbying knowledge. This is what sets us apart.
Owner Structure
Partnership
Key Strengths
Government Affairs • Media Relations • Litigation
Number of Public Affairs Consultants
21
Key Clients
Kingdom of Morocco, Government of Bulgaria, Former Azeri Minister of Economic Development, Former Prime Minister of Ukraine, Council for a Democratic Iran, Azpetrol, Global Hospitality Investments, Piraeus Bank, Huawei, Agrisoma, ContourGlobal, Gauselmann Group, Flock, Chemours, Heel, Davidoff, Luka Beograd, MET Real Estate, Papier Mettler, Milkiland, Vivacom, Solutia and Terna.
Thought Leadership
This combination of law and lobbying has put us in a class of our own. We can handle challenging policy issues through a combination of strong substantive knowledge and proceedings awareness where standard PR firms lack sufficient legal know-how. We provide lobbying services where average law firms do not have that multi-pronged approach. For this reason in "Lobbykratie", a book written by Markus Balser and Uwe Ritzer, Alber & Geiger is among the most influential lobbying firms in the EU and Germany.
Testimonials and why clients like to work with us
"High end solutions for high end problems."
Gergana Grancharova, Minister of EU Affairs, Government of Bulgaria
"Valuable EU support and advise."
H.E. Menouar Alem, Ambassador to the EU, Kingdom of Morocco 
"Strategic, accessible and determined in promoting our legislative agenda."
Tony Graziano, Vice-President, European Public Affairs and Communications, Huawei
"Sophisticated EU advice."
Laurent Poole, President & CEO, Global Hospitality Investments
"They dug right into a complex issue and hit the ground running. They helped provide feedback to the EU institutions to make sure we get the best policy framework."
Glenn Johnston, Executive Director Regulatory Affairs, Agrisoma
"Sophisticated and a pleasure to work with."
Shawn Hardin, Chairman & CEO, FLOCK Inc
"Sophisticated EU lobbyists."
Meik Sellenriek, CFO & Managing Director Merkur Casinos, Gauselmann Group
"Trusted EU specialists."
Günther Herr, Director Regulatory & Legal Affairs, Heel
"Influential, targeted and successful."
Olivera Bozic, General Manager, Port of Belgrade
"Fast, convincing and results driven."
Michael Mettler, Owner, Papier-Mettler
"High end political access."
Oleg Rozhko, CEO, Milkiland NV
"Strategic and beneficial solutions."
Bernard Moscheni, CEO, Vivacom
"Meaningful results in an expeditious manner."
Nanette Lockwood, Director Government Affairs, Solutia Inc