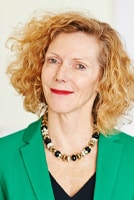 My Job
I am the proud leader of the talented team of Cambre's advocacy and communications consultants, enjoying providing both strategic counsel and tactical support for clients across sectors in Europe and beyond. I launched Cambre's tech, trade and competition practices as well as our award-winning Brussels Calling panel debates with leading EU correspondents.
My Experience
After 20+ years in journalism around the world (most recently with Reuters in London but also in Brussels, Hong Kong, Milan, Paris and my native Wellington), I moved to the 'dark side' in the form of FTI Consulting in 2010 to build their Brussels media offer. In June 2013, I ran away with client NSN which soon became Nokia, with the split of the joint venture with Siemens. I was head of global media at Nokia, with a focus on profiling and counselling the incoming CEO,  before taking up an offer Cambre in 2014.
My Specialisms
My Proudest Achievements
I could genuinely say launching and establishing Brussels Calling. But I'll confess that I'm even prouder of my journey from an upbringing on a remote sheep station in one of remote NZ's remotest areas through to an international career in newswire journalism then as a media relations expert before being granted the privilege of leading Cambre in a market of public affairs-led consultancies. And I'm grateful to all who've empowered me to make this possible, particularly my talented Cambre colleagues.
My Education
MA in French literature, Canterbury University, Christchurch, NZ.
My Languages
English, French.
My Interests outside work
Yoga, Pilates, jogging, reading, writing, chatting, travel.