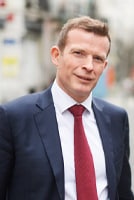 My Job
I am responsible for the growth of Cambre and its mother company SEC Global. This includes oversight of company strategy, business development and marketing. I remain client facing and as a result, a significant chunk of my time is still dedicated to doing what I love most.
My Experience
Founder and CEO Cambre, Managing Director EU Affairs Interel
My Specialisms
My Proudest Achievements
Lots but I suppose in the end my proudest professional achievement is launching, with the support of a great team and devoted clients, Cambre Associates – which still prospers in a highly competitive market.
My Education
Environmental Science, University of Sussex. Postgraduate Diploma in Law Nottingham Law School.
My Interests outside work
Buying and listening to vinyl and launching www.rrrockit.com my app for vinyl discovery. Going to Twickenham to watch rugby
My Favourite Brussels anecdote
In my capacity of President of the British Chamber of Commerce in Belgium and to the EU, the day a UK official asked; "Do you really think Brexit is having a serious negative impact on the reputation of the UK?"