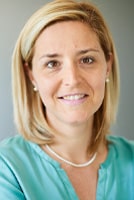 My Job
I am a member of the FH Brussels leadership team with expertise in tech (big and small) as well as helping industry associations succeed across sectors.  I help clients achieving their objectives by devising a winning strategy and by using tailored tactics.
My Experience
After working at the European Parliament and at the Italian Trade & Investment Agency, I joined FH over 15 years ago to help scale it up to the market-leading operation it is today.
My Specialisms
My Proudest Achievements
Professionally:
I built the FH technology team from scratch – with the ultimate result of having a wonderful & talented team and a very successful practice.
More broadly, I am still in contact with ex-clients and colleagues from the past. This means that these relationships were based on trust and mutual respect. I believe that these values are what matter the most as they go beyond the specific client programme and the employee contract duration.
Personally: my wonderful 4 kids. My oldest Elisa and my triplets Antonio, Federico and Debora.
My Education
Political Science at the LUISS University in Rome followed by the College of Europe in Bruges.
My Languages
Italian, French, English and Spanish.
My Interests outside work
Between work and the kids – and I guess triplets qualify as (hard) work – I do volunteering, especially with elderly people.
My Favourite Brussels anecdote
A funny anecdote (on me) from my very old days in Brussels. It was my first week in the company – think junior consultant was my title – and I was asked to attend a breakfast event for a client. Luck gave me a seat next to very high profiles, so I was thrilled. I offered to pour coffee and of course the bottle leaked all over the table. Everyone was staring at me. It was by far most embarrassing professional moment of my life. The way out? I made a joke saying that that event was my baptism by fire (or rather…coffee).