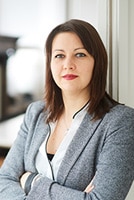 My Job
Heading the Public Policy team at Cambre Associates, providing strategic advice to clients across sectors, coaching and training clients and the policy professionals at Cambre.
My Experience
An experienced European affairs professional who has been providing strategic advice to companies and associations for over 12 years. Prior to joining Cambre, I worked for a leading consultancy firm in Brussels, mainly within the energy, environment and ICT sectors. I began my career working for a major political group at the European Parliament along with working for an environmental NGO.
My Specialisms
My Proudest Achievements
Setting up the Public Policy Practice at Cambre Associates. When I joined Cambre Associates, the company provided integrated public policy and communications services, however, did not have an established Public Policy team of professionals. As I grew in the company, I not only became responsible for the Public Policy Portfolio of clients and new business but also hired and coached a team of professionals who are now central to the Practice.
My Education
Graduated with a joint European and International legal degree from the Katholieke Universiteit Leuven (Belgium) and Utrecht University (the Netherlands).
My Languages
Bulgarian, English, Spanish and Dutch.
My Interests outside work
Yoga and Tango.
My Favourite Brussels anecdote
A typical quote from the European Commission after they publish a legislative proposal and you approach them as a stakeholder to discuss: 'We cannot do anything on your issue, go and lobby the European Parliament and the Member States'…we all know that the European Commission has a final say in everything so it is very ironic and an extremely common phrase they use!