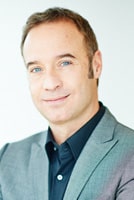 My Job
Expanding Edelman's advisory practice on EU policy & regulation in the field of technology and digitization.
Launch strategic communications and reputation management concepts to manage Trust during digital and data-driven business transformations with special attention to emerging technologies (AI & big data), privacy and cyber security.
My Experience
I spent 18 years as director of public policy at the corporate head office of Liberty Global, the largest international cable conglomerate.  Before that, I worked for 7 years as EU public affairs director with an international PA network in Brussels and consultancy projects with the European Direct Marketing Association and the Dutch Advertising Tripartite. Previously I also held a temporary contract at the European Commission's Media & Data Protection Unit.
My Specialisms
My Proudest Achievements
Contributing to building the leading cable conglomerate across 11 countries in Europe by supporting market entry through political communications and advocacy around M&A processes and by managing regulatory frameworks around a multi-service business model (telecoms, mobile, data, video).
My Education
Master of European Studies, University of Amsterdam, 1991. Thesis: Analysis of Benelux and EU trademark law.
My Languages
Dutch, English, German
My Interests outside work
Freeing my mind through travel and making music (DJ, guitar)