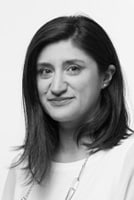 My Job
As Partner in the Financial Services practice, I work with a range of multinational clients across the financial services industry assisting them in making informed decisions. Creating a continuous dialogue between industry and the decision makers, advising clients on political and regulatory risks and developing strategies to mitigate risks or create new opportunities is central to this role.
My Experience
My first job in the Brussels public affairs bubble started at EVCA (now Invest Europe) at the start of the financial crisis. After which I joined Kreab, as a member of the Financial Service team, responsible for asset management policy. In 2015, in run up to the Maltese Presidency of the, I joined Maltese Permanent Representation to the EU, as a FS attaché in the ECOFIN Unit, where I lead negotiations on various FS legislative files and chaired trialogue negotiations with the EP. At the end of the Presidency I re-joined Kreab as Partner in late 2017.
My Specialisms
My Proudest Achievements
Being involved in Malta's first Presidency to the EU.
My Education
University 2005 – 2006: Masters in European Business at Cass Business School London, and in conjunction with ESCP-EAP Paris, in France
University 2002 – 2005: BSc in Business Studies – Cass Business School London, UK
My Languages
English, French, Maltese, Italian.
My Interests outside work
When I am not at work, you will either find me laughing and playing with my kids, and/or sharing a good bottle of wine with my friends
My Favourite Brussels anecdote
Speaking Maltese is real asset in Brussels as no one understands what you are saying. However, while speaking casually with Maltese colleagues during negotiations in the EP, people around us  thought my colleague and I had started fighting and arguing with each other and wanted to separate us. The beauty of our colourful Maltese language (loud and with many hand gestures) didn't come across to the others…