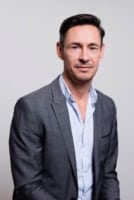 My Job
Helping organisations understand decision-making, be understood and communicate with the right audiences. We take a lot of things for granted in Brussels but it's not obvious to outsiders, and sometimes not obvious at all full stop.  Putting together the puzzle is part of the fun.  And helping colleagues grow is another essential part.
My Experience
I came into consulting with a law degree, media experience and an appetite for diplomacy.  A trade dispute was the sweet spot as international decisions are grounded in law but with plenty of politics and my first boss was very empowering.  The variety of challenges, and how they reflect the way the world is changing has only fed my curiosity.
My Specialisms
My Proudest Achievements
Helping the upstream and downstream solar value chains be heard to ensure a negotiated solution to the largest ever trade defence case (on solar panels) – navigating sustainability, industrial policy, trade and geopolitics.
On a personal level seeing so many fantastic colleagues develop and go on to great careers has been deeply satisfying.
My Education
London School of Economics & University of Strasbourg Law with French Law and a year of Sciences-Po  Paris were good lessons in the differences between Anglo-Saxon and Continental approaches.
My Languages
English, French, rusty Spanish
My Interests outside work
Getting outdoors – walking running, biking, picnics; cooking and the odd museum when I manage.  Putting things in perspective…
My Favourite Brussels anecdote
Not Brussels, but getting stuck on banana duty at the WTO Ministerial in Geneva for a week as part of the Honduras delegation as the meeting extended and went down to the wire was unforgettable…seeing all the behind-the-scenes negotiations and trade-offs.