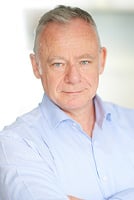 My Job
Consultant specialising in EU environment and chemicals policy.
My Experience
I spent my earlier years in academia and came to Brussels from Florence in 1993 where I had been completing a PhD at the European University Institute. In Brussels, I have worked at the European Commission, Intel Corporation and First Solar and have also been Secretary General of Industry Associations.
My Specialisms
My Proudest Achievements
My proudest achievement has been my long involvement in the REACH Regulation, which I think is the most complex and fascinating pieces of EU legislation ever. Helping design and launch Intel's global sustainability strategy in 2007 also stands out.
My Education
BA Honors in Politics from the University of Warwick, UK
M.Sc (Econ) in Government and Policy from the London School of Economics, UK
PhD research in Environmental Policy at the European University Institute, Florence Italy
My Interests outside work
My love of the beautiful game of football is nearly second to none, but my family comes first. Playing, coaching , watching my team Celtic , watching my son play all take up a lot of my free time. Hiking, Boxing, Cinema, Theatre and Italian vino help fill the time (when there is not a good match on).
My Favourite Brussels anecdote
Being in the company of then future Nobel Peace Prize winner John Hume as he cheered on Ireland in the 1994 World Cup alongside a well known Ulster Unionist in Kitty O'Sheas Pub has always stayed with me, not only was it a sign of things to come but also of what is possible in Brussels.