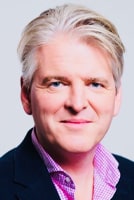 My Job
I look after some of our most exotic clients… and am proud to help them get their messages across to global policy makers
My Experience
20 years in Brussels and always in a consultancy except for a short stint  in the EU Institutions…
My Specialisms
My Proudest Achievements
Having the German chancellor for a special client event in Germany. It was without a doubt a complete turning point for their sector and reputation.
My Education
Utrecht in NL, Law degree and LLM.
My Languages
Eng, NL, FR and German
My Interests outside work
Love sports and being outside — 4 kids who will soon be out of the house so enjoying it while I can 😉
My Favourite Brussels anecdote
Have always loved being slightly contrarian and bringing down stupid regulation… and Brussels is the place to do it — in every part of your daily life there are bureaucratic hurdles…Never concede, do something about it!