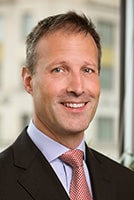 My Job
Actually, I have lots of fun helping clients navigate the intricacies of Brussels but also supporting them in deciphering the arcanes of transatlantic relations or successfully enter African markets.
My Experience
Now Brussels based again, I have over 25 years of experience leading integrated public affairs and strategic communications campaigns in Africa, Europe, India and North America. Across these geographies, I have designed and implemented action plans supporting market entry strategies, offensive or defensive outreach campaigns, merger or acquisition deals as well as reputation management and CEO positioning. I have worked on the African continent for over 10 years and have also spent a significant amount of time in India.
My Proudest Achievements
Getting France to back and financially commit to the Global Alliance for Vaccines and Immunization fund after French Minister Bernard Kouchner refused to support GAVI.
My Education
University of Cambridge (UK), LLB Hons
University of Bonn (Germany), Konrad Adenauer Stiftung Fellow, European Security Studies
Georgetown University (USA), MSc in Foreign Service
University of Buckingham (UK), BA in Politics, Economics and Law
My Interests outside work
Fun? What is that ? Well, you can find me puttering around on my Royal Enfield Bullet when I'm not losing myself in yet another great book…
My Favourite Brussels anecdote
Talking on the phone to my brother overseas and swearing as water splashed up my calf and hearing him say without losing a beat "Ha! Another one of those infamous Brussels' cobble stone, right" … that inerrable experience that any pedestrian walking the streets of this lovely city will relate to!