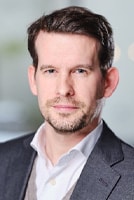 My Job
I lead a team of 11 communications and PA specialists in diverse areas such as health, food, beverages, sports and politics.
My Experience
I have worked in trade associations, NGOs, consultancies and the European institutions – giving me a 360 view of each of the different stakeholders operating in Brussels.
My Specialisms
My Proudest Achievements
I developed a team of 3 to 11 people, transforming it from being PA focused to having a fully PA, comms and PR capacity. Through this helping our clients adapt to the communications focused society we live in.
Helping the European Parliament adopt increased and stronger transparency rules in its rules of procedure.
Helping patients with rare diseases (such as IPF) have a stronger voice in society and towards the European institutions.
My Education
Sussex University where I did a bachelor's in history and then a Masters in Politics and Economics.
My Languages
I am bilingual in English and French. I also speak Italian, Spanish and some German.
My Interests outside work
Having a balanced life by spending as much as possible time with my wife, daughter and friends. I play watch talk and read about football. I also play music – anything that rocks, is loud fast and heavy – on a bass or drums.