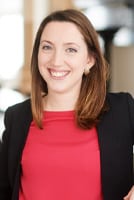 My Job
I drive the development of Cambre's energy & climate practice through client support, new business growth and marketing activities. I also act as the company's wordsmith: I work across teams to develop clients' messaging frameworks, position papers and other communications materials and coach team members on drafting/ messaging.
My Experience
I joined Cambre in late 2014 after two years working as teaching and research assistant in the College of Europe's Politics Department (Bruges). Prior to that, I did traineeships in a trade association (2012) and in the cabinet of Commissioner Oettinger (2011 – energy at the time), and worked for one year for the French Energy Regulator (2010).
My Specialisms
My Proudest Achievements
Hearing a speech I wrote delivered by a Head of State at COP 21 (and it lives on, thanks to YouTube!).
My Education
MA EU Political Studies, College of Europe (Bruges, 2011). BA International Trade and Chinese, INALCO (Paris, 2010)/ University of Edinburgh (2007).
My Languages
English, French, Italian.
My Interests outside work
Discovering new beers and new foods, pretending to take up running, composing silly songs about everything, re-reading Harry Potter for the hundredth time.
My Favourite Brussels anecdote
"I probably shouldn't agree to this but it's four in the morning and I really need a coffee" – very high level person, very crucial trilogue. Or the irony of spending months devising a "strategy" and your whole sector's fate being decided by a broken coffee machine.