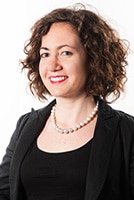 My Job
Shaping the EU policies by influencing the EU policy maker and the civil society.
My Experience
I joined Instinctif Partners Brussels in September 2013. Since then, I have been working on EU issues regarding Health & Safety, and ICTs. I have experience in managing of European associations, planning and implemented tailor made events and outreach campaigns.
Prior to joining IP, as an intern at European Investment Bank, I gained an in-depth understanding of the EU institutions and decision-making process.
My Specialisms
My Proudest Achievements
Boosting the health portfolio of Instinctif Partners and the broaden the work programme of one of my main client Health First Europe are my proudest achievement. I can rely on a strong team of professionals with broad range of experience and expertise. We are a diverse and dynamic group of people enthusiastic about EU affairs able to deliver integrated campaigns and programmes for clients, across several disciplines and subjects.
My Education
I hold a Master degree in European and International Law from the University of Trieste, and an Executive Master in Communication and EU politics from the IHECS in Brussels.
My Languages
Italian, English.
My Interests outside work
Travelling and spending time with the people l love!
My Favourite Brussels anecdote
"If you want to be a great lobbyist, don' t email people. Just call them!"