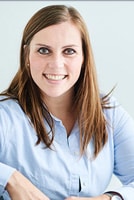 My Job
My job is to bring people and interests together. I advise a wide range of clients and support them in shaping their targeted European lobbying strategies.
My Experience
I am founder and managing partner of Dr2 Consultants since 2012. I have more than 12 years of experience in the consultancy sector. Since 2014 the Board of Directors of Ecommerce Europe, the European umbrella organization which represents 75,000+ companies that sell products and services online to consumers, appointed me as Secretary General. I represent the association and lead the Ecommerce Europe team in Brussels. Prior to founding Dr2 Consultants, I worked at the Dutch consultancy Dröge & van Drimmelen as a senior advisor and as an assistant to several Members of the Dutch Parliament.
My Specialisms
My Proudest Achievements
The establishment of a successful Public Affairs consultancy in Brussels with a wide range of clients in the areas of digital, transport and circulair economy.
My Education
Master Political Science – Leiden University
Bachelor Public Administration – Thorbecke Academy
My Languages
Dutch, English, French and German.
My Interests outside work
I love spend time with my family, children and playing hockey.
My Favourite Brussels anecdote
In seven years, I moved from a small room shared with other companies to our own still growing office. We work with a highly skilled team of ambitious consultants from different nationalities. And our team is our treasure: a new generation of public affairs professionals that turned DR2 in a consultancy that nowadays serves a variety of clients and successfully operates in a complex political and regulatory arena.