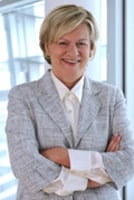 My Job
Senior policy advisor for Royal Philips Health, Plusvalue, Tiburg University, Bozar and the European Policy Centre.
My Experience
Former Director, Europe 2020 Social Policies DG Employment, Social Affairs and Inclusion at the European Commission, Public Health Advisor to the Ministry of Health, Mozambique, Kenya, Rwanda and Cape Verde Islands; Task Manager of a research programme on pregnant women and new-borns in Rwanda; Director of a research programme on sexual and reproductive health in Kenya and in the Tropical Institute in Antwerpen, Belgium.
My Specialisms
My Education
Medical Doctor / PhD Social Science.
My Languages
Dutch, French, German, English, Portuguese.