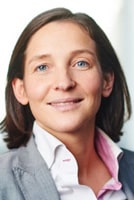 My Job
I run the office at BCW Brussels. It's a mix between client work, marketing, taking care of the people and the functioning of the office. It also involves looking after the needs of clients. Additionally, I coordinate with other offices in markets in Europe and around the world.
My Experience
I have nearly twenty years of experience doing public affairs and communication campaigns across Europe. I also lead trainings and give speeches. Prior to joining to BCW, I worked at the European Commission, the French Foreign Office, and the United Nations.
My Specialisms
My Proudest Achievements
My proudest achievement is getting cervical cancer screening to become mandatory in France, which has helped save many lives. One other proudest achievement is our office in Brussels and the group of talented and fun professionals with whom I have the privilege of working every day.
My Education
I graduated with a degree in International Public Law from Universite Pantheon Assis (Paris II) and a bachelor's degree from Fenelon.
My Languages
French, English
My Interests outside work
I enjoy spending time with friends and family, and I like to garden and play board games with my children.