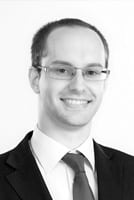 My Job
At RPP Brussels I'm accountable for a team that represents about a 1/3 of the revenue for the company. Having started as an intern at RPP to be now responsible for a team of more than 20 people is a real honour. With RPP Brussels being the "EU office" I also play a role in coordinating cross-country campaigns which is a speciality of RPP Group. This can take a considerable amount of time but the pay-off in terms of campaign effectiveness is high. I've been involved in most of the RPP developed strategies for the last 7 years. Developing strategies that ensure a win-win for client, policy maker and society is what RPP is all about and is what I enjoy doing the most.
My Experience
Although I've had internships in the US and the European Parliament, RPP Group has been my whole work life. I've worked on every healthcare policy for the last 7 years and run campaigns for a wide variety of clients. At no point have I stopped learning or growing at RPP.
My Specialisms
My Proudest Achievements
One of my smallest clients – a research group, was working in computer modelling and simulation in healthcare. One of their ambitions was to work with industry in an established manner and to work more closely with policy makers. In 2016 we finalised the set up of this new Association called the Avicenna Alliance. Working on a completely unknown topic in government affairs at the intersection of pharma, medical devices and software was a major challenge for messaging. We had to explain a topic no one had heard of before, then convince people to join an association on a topic no one had heard of and then go to policy makers to tell them why they needed to take action on a topic they knew nothing about. Today however the Avicenna Alliance boasts 16 Industry Members from the largest healthcare companies in the world, a range of SMEs & start-ups and has presented itself so well to policy makers that even the US FDA is an observer member having signed a memorandum of understanding to work together. Having been and continuing to be part of political cause that came from nothing to having real influence and can really help modernise healthcare is very gratifying.
My Education
University of Limerick, Ireland – LL.B Law and European Studies.
My Languages
English, Irish.
My Interests outside work
Swing dance, cocktail making and sci fi (but rarely all together). Belgium has a great community of people who enjoy swing dance and prohibition era themed music which I've always enjoyed. You'll never find someone not smiling at a lindy-hop club. Sci fi is always big for me. I love considering the societal implications of what has not yet happened but could happen in the near future with the right technology. Thankfully my wife is on the same page. As an Islander, languages were never our forte so French lessons take up a good bit of time.
My Favourite Brussels anecdote
People born "on the continent" don't really appreciate what a massive culture shock Brussels or mainland Europe is for people in Ireland and England. My first trip to Parliament with all the translation booths is something that always sticks out for me as my earliest memory of moving to Brussels. To have one MEP give a speech and observe the effect around different numbered booths. The UK interpreter in an almost conversational tone about something as dry as REACH, No 1 was  a German interpreter who conveyed a sense of intense boredom and to switch to Italian and Greek and see the interpreter gesturing wildly to no one in particular and the Greek translator practically standing up in an attempt to convey passion. It struck me as such an achievement to have such vastly different cultures gathered in once play to discuss common challenges and is something I often take time to appreciate.