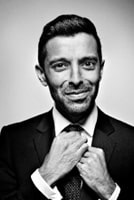 My Job
I run the Edelman office in Brussels and work across our clients to build and manage influence across the "Brussels bubble" and beyond. Based on our core ethos of earned trust – Edelman's unique IP – my work focused on building long-term stakeholder relationships that are aimed to improve reputation, shift perceptions and build a license to exist/operate or lead.
My Experience
I have worked in politics, regulation and now in consultancy. Born in the UK, I have lived in Canada and Japan before returning to the UK to work for the Labour Party and the Financial Services Authority following the financial crisis.
My Proudest Achievements
Playing my small role in shaping some of the most comprehensive financial services regulation the world has ever seen after the financial crisis. Being at the Financial Services Authority between 2010 and 2013, we were not only building a new regulator for the future, but also national regulation which would go on to be copied across the region and the globe. The experience taught me how you can build influence at national, regional and global institutions.
My Languages
English, Hindi, Punjabi (Intermediate Japanese + German).
My Interests outside work
A family and friends person. Love being around the people that provide positivity and energy in my life.
My Favourite Brussels anecdote
Less an anecdote but more a representation of the lack of diversity/understanding we still have in Brussels. Too often I still get asked the question "where are you really from?" To which my answer is still "BIRMINGHAM."
We have a long way to go to have true European representation across our institutions and it's something that bothers me.