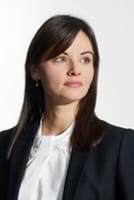 My Job
As a public affairs and communication professional, I see myself first and foremost a bridge builder, problem solver and consensus builder across stakeholders and geographies. I have one mission – help my clients get their voice heard and finding the best possible solution to the challenges they face. On a daily basis, this involves developing tailor-made solutions to every client and every situation they face.
My Experience
I have over 14 years' experience in European public and corporate affairs. I have worked on European and international campaigns spanning a broad range of brand reputation, crisis communication, European policy and regulatory dossiers, including media & digital, agri-food, trade, energy, aviation, financial services and public diplomacy. I have also advised a range of clients on Brexit-related issues.  My current practice focuses on reputation management and cross-sector regulatory evolutions related to the digital economy, philanthropy, competition, agri-food, trade and supply chain accountability.  I also advise a number of companies in their dealings with the Belgian regulators and media.
I started my career working with the European Commission's diplomatic team in charge of coordinating the EU political dialogue with the African Union and served as adviser to European Commission President Barroso's personal representative for Africa. From 2009 until 2013 I worked for the EU delegation to Egypt.
My Specialisms
My Proudest Achievements
Every time me and my teams help our clients achieve a successful outcome.
My Languages
I work in French and English.
My Interests outside work
Reading and travelling the world.