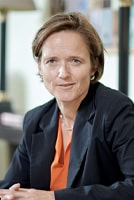 My Job
I lead the financial services practice advising clients on everything from stakeholder engagement to legislative strategy.
My Experience
I am a political scientist by training and started my professional career as an assistant professor in the U.S. After a couple of secondments to Washington D.C. however I moved to more applied positions at a D.C.-based NGO and then to the UK Treasury (HMT). I first came to Brussels 10 years ago to work as a seconded national expert at the EFC-EPC Secretariat in DG ECFIN. It was a great introduction to Brussels, sitting (precariously at times) between the Commission and the Council of the EU. I have worked in financial services consultancy since leaving HMT in 2012.
My Specialisms
My Proudest Achievements
Working on the economics of climate change (followup to the Stern Review) at HMT back in 2007-08 and then helping deliver ECOFIN Council Conclusions on the same topic in 2009-10. Very interesting to see the same set of issues under discussion again now against a dramatically different backdrop.
My Education
M.A. University of Hull, American Studies
Ph.D. University of Florida, Political Science
My Languages
English, social Dutch.
My Interests outside work
Running marathons, skiing, mountain biking.
My Favourite Brussels anecdote
Working on the EFC-EPC Secretariat during the last big euro crisis was quite an eye-opener. I'll never forget my then-boss asking me in 2010 if I wanted to work on the 'Greek statistics issues.'