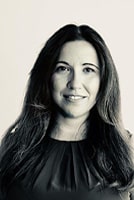 My Job
I my role as Head of Office at Europe Analytica I am able to influence and create strategic and effective partnerships between key stakeholders, both at business and institutional level, here in Brussels and beyond, analysing complex business and political issues and bringing my clients with effective solutions.
I also have vast experience in the media, culture and creative sector and I have extensive knowledge of EU funding programmes such as Horizon 2020 and Creative Europe. Furthermore, I act as Secretary-General for CEPI, the European Audiovisual Production since 2011, raising the profile of European national associations of SMEs(TV/Film production companies) and guiding them through the important changes of the Digital Single Market, with strong focus on association management and policy development, influencing strategic legislation for the sector.
My Experience
Experienced driven and reliable European and international senior consultant with strong focus on public affairs and the set up of international/strategic partnerships with a wide range of stakeholders: from national/local and EU governmental institutions to civil society and educational institutions, using excellent lobbying and networking skills. From China to Australia, passing by a wide range of member states in Europe I have been instrumental to channel strategic information across several sectors. This knowledge has greatly helped Europe Analytica to reach important Public Affairs Awards in November 2018.   President for the Advisory Committee at the European Audiovisual Observatory representing the voice of media professional as well as Member of the Pre-Selection Fiction Committee at Montecarlo TV Festival since 2016, and recently appointed as member of the Juri at ANDARAS Sardinian Film Festival. In my role as Secretary General for the European Audiovisual Production (CEPI) I advise 18 national trade associations of independent TV and Films producers in Europe, being a specialist on EU policies developments and actions in the fields of culture, creative industries, digital agenda, audiovisual and copyright. I have been Board Member for the Creative Skills Europe project  and the Mediaroad Project   and CEPI Representative for the set up of recommendations on Gender and Equality and Health/Safety in the European Audiovisual Social Dialogue Committee with strong focus on European labor law. Occasional Lecturer for Course in Media Economics: Audiovisual Production for SMIT and VUB Belgium and open days and part-time lecturing at Nottingham Trent University for several years (UK). During my earlier career I coordinated the international strategic agenda for culture and some of the most important international ambitions of Nottingham City Council, developing partnerships with a wide range of stakeholders across Europe and helping the transformation of business startups in disadvantaged areas of Nottingham, with particular focus on creative and media startups. Thanks to this I became the lead coordinator with the Corporate Director for Culture and the Culture and Budget City Portfolio Holders in Nottingham for the EUROCITIES network and its Culture Forum/ Creative Industries Working Group for several years, bringing to Nottingham the Intercultural Cities Programme in synergy with the EUROCITIES network.
Head of Office – Europe Analytica, since 2016
Business Development Director -Europe Analytica, since 2015
Account Manager – Europe Analytica, since 2010
Secretary General – CEPI European Audiovisual Production, since 2011
Regional and International Officer Networks Development – Nottingham City Council, 2006-2010
Italian Language Lecturer – Nottingham Trent University, 2004-2007
My Specialisms
My Proudest Achievements
Nominated as "best employee of the year" at Nottingham City Council for my role in promoting the international agenda for culture at local and European level, to overcome racism and xenophobia and support disadvantaged areas of the city with the use of culture and the creative industries.
My Education
University of Cagliari – BA Political Science
International Relations at Nottingham Trent University (ERASMUS for 1 year)
Queen Mary University of London – MA EU Constitutionalism Law
IHECS Academy – Diploma for European Communication Planning for Non-Profit
My Languages
Italian, English, Spanish.
My Interests outside work
I used to play clarinet, so whilst I have abandoned this fantastic instrument, I have not lost my passion for music and I follow with interest Jazz music and classical music, but could easily attend a pop music concert and you could find me singing in the mad crowd! I also love film horrors, so I would digest a quite relevant amount of this content with extreme surprise of my friends and love TV series, especially INSPECTOR MONTALBANO! Last but not least I am a fan of STAR WARS, you would find me attending any event related to this and love super heroes and comics, my favourite characters Wonder Woman and the best "investigator" I have ever known, Dylan Dog.
My Favourite Brussels anecdote
At the beginning of my Brussels adventure I was discovering the beauty of easily getting lost in the European Parliament. When you are a fresh starter and you have to compete with top consultants you cannot look like you have no clue of where is the office of the top MEP. Having said that and with no shame, my lack of sense of direction is a fact, so not much I can do about that whilst I was in the Parliament I remember I once got completely lost and in an act of desperation I approached a friendly face… first almost dropping his coffee but definitely getting his folder of papers down in the lift. Not happy, with my Italianness I tragically convinced him to help me finding the right floor/room. The MEP turned out to be the Chair of the Intergroup I was going to,  and he had quite of a good laugh when he then came in the room with me. Luckily I was forgiven.