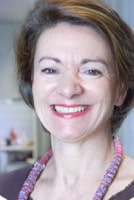 My Job
I run the Europe region for APCO Worldwide, which includes 9 offices and about 250 people
My Experience
I had 6 different jobs at APCO, including the MD position of the Paris and Brussels offices.  Before APCO, I worked at European Strategy, part of the Grayling Group.  My first job was at ECCO, European Consulting Company.
My Proudest Achievements
Seeing the wonderful APCO consultants work well together every day makes me proud.
My Education
Masters in Business Law (Bordeaux I University); Certificate in English Law (Warwick University, UK); Postgraduate studies in European Community Law (Strasbourg III University).  In 2009, I also completed the CHEE (Cycle des Hautes Etudes Européennes) at l'ENA.
My Languages
French, English and Spanish, especially after a glass of wine.
My Interests outside work
Travelling + find good restaurants and try them with my friends, who are like my family.