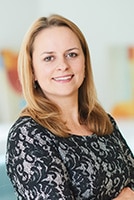 My Job
I lead the Technology, Media and Telecoms Policy Practice, helping clients across various industries navigate increasingly complex regulatory environments. Combining my background in EU policy with extensive communications experience, I provide strategic advice on integrated advocacy and thought leadership campaigns, often across the EMEA region, aimed at reaching influencers and informing policy-makers at the highest levels.
My Experience
Prior to joining Weber Shandwick in July 2018, I was a Senior Manager at Burson, Cohn & Wolfe (formerly Burson-Marsteller) focusing on competition, technology, defence and government affairs. I also worked at the AJC Transatlantic Institute, where I was responsible for relations with the European Parliament and as an assistant to Marek Siwiec, Vice-President of the European Parliament and MEPs Andrzej Wielowieyski and Bronislaw Geremek.
My Specialisms
My Proudest Achievements
Contributing pro bono to the award-winning campaign advocating for the Single Seat for the European Parliament, which won a Gold Award in the Public Affairs category at the EMEA SABRE Awards in 2013.
My Education
Master's Degree in European Studies, Maastricht University
Master's Degree in Law, European School of Law and Administration in Warsaw
Bachelor's Degree in Political Science and International Relations, Warsaw University
My Languages
Polish, English, Italian.
My Interests outside work
I love travelling, near and far and as often as possible. I dance flamenco and do sports (nowadays mainly futsal) to compensate for long hours at the desk. I also enjoy going to concerts, theatre performances and art exhibitions. During weekends you can often find me lounging in one of Brussels' cafes with a book, usually a biography, memoir or a historical novel.