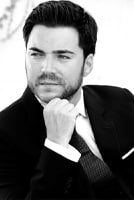 My Job
As Head of the Brussels office, my job is to plan, organize, lead and control my team's activity. Regarding client management, in my own words, my job is to help them to successfully address their challenges navigating them through the many pathways of communications, political, regulatory, and media environments.
My Experience
I joined the Atrevia team as Director of the Brussels office. I am a member of the Board of Directors of the Official Chamber of Commerce of Spain in Belgium and Luxembourg. I have very good knowledge of the European institutional structure, I worked as a parliamentary adviser in the European Parliament during the parliamentary term 2009-2014. During this period, I participated actively in the Internal Market and Consumer Protection Committee (IMCO), as well as in the working groups on Digital Single Market and Digital Agenda.
Before that, I worked as an international trade technician for the General Secretariat of the Federation of Chambers of Commerce of Spain in Europe (FEDECOM), at its headquarters in Brussels. My professional career, before landing in Brussels, goes back to when I worked in the private banking sector, where I worked as a banking advisor and account manager in entities such as Santander Private Bank and Kutxabank.
My Specialisms
My Proudest Achievements
I believe that my greatest achievement, at least in the last years since my beginning at ATREVIA, has been to take on the great challenge of starting a new business, opening an office for a Spanish public affairs consultancy firm from scratch, and turning it into the leading Spanish consultancy with a presence in Brussels. We are a team of multidisciplinary expert consultants, with an important portfolio of clients that are mostly multinational companies. Our key to growth has been the recognition and recommendation of our services by our own clients.
My Education
Degree in Economics and Business Sciences from ETEA – Loyola University Andalucía. Currently studying a Master in Entrepreneurial Development and Innovation.
My Languages
Spanish, English, Italian, French
My Interests outside work
My passion is music, I play (or played) drums, having played in different bands in the past. I also try a little guitar and piano which I learned as a child. I like all kinds of music but my favourite genre is rock music. I really enjoy going to concerts and music festivals. It's another good excuse to travel, my other great passion. Of course these passions are nourished by others as important as family, friends, reading …
My Favourite Brussels anecdote
As everyone knows, Brussels is one of the most important political decision-making centres in the world. It is very normal to see or meet in the same places as political representatives from different countries of the world, not only those we meet through work, you can also find them in a restaurant, at the airport or other places. Once I met the president of a country (which I cannot reveal) at an event in Brussels, we had a pleasant conversation and at the end, we exchanged business cards. He was leaving that same day back to his country and one hour after the event I received a call, it was him, he was at the airport, he told me he had left in the hotel room, his wallet, a watch, a pair of pants and a belt (his suitcase was probably half empty at the time). He asked me if I could do him the favour of taking his stuff to the airport because his plane would take off in less than an hour and he did not have time to return to the hotel. He told me that he did not know anyone who was in Brussels at the time and that is why he remembered that he had my business card and he called me. Since then we wish each other happy Christmas every year.