Meet The Authors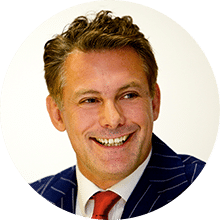 Mark Dober
Mark Dober's day job is as a headhunter, leading the Brussels office of Ellwood Atfield which he part-owns. Mark has recruited many senior public affairs executives in Brussels and around Europe over the last decade. Ellwood Atfield has established itself as the European leader in communication and advocacy recruitment. He also owns Dober Partners, a boutique communications consultancy and publisher which produces BestinBrussels.eu
He was previously APCO's first employee in Europe and set up their Brussels office in 1995, acting as Managing Director in various roles until 2010. Prior to APCO, he joined the London office of Hill & Knowlton and left its Brussels office as Associate Director. The Brussels market has evolved considerably since arriving in 1993, and he continues to promote consultancy as a fascinating profession and sector to candidates and the public affairs community.
A dual Belgian-British citizen, Mark has twice been voted 'European Consultant of the Year' by 'Public Affairs News' and members of 'The European Public Affairs Directory'. He has authored numerous reports on public affairs and communications including 'Key Success Factors for European Associations', 'EU Media Relations', 'High Performance Secretariats', 'European Association Remuneration' and 'European Corporate Affairs Remuneration'.
Feel free to contact Mark Dober at mark@doberpartners.com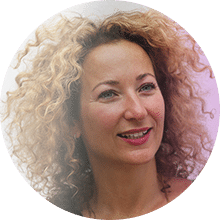 Natalia Kurop
Special thanks go to Natalia Kurop for her co-authored research and work for BestinBrussels. Natalia is a Director with Ellwood Atfield Brussels and a Partner with Dober Partners. She has been active in communications and public affairs for 20 years. Over the last 10 years in Brussels she has served in a number of senior roles including Director of Communications at DIGITALEUROPE, the leading European digital technology association, The Interactive Advertising Bureau (IAB Europe), and The European Technology and Travel Services Association (ETTSA).
Natalia started her career as a broadcast journalist with the British Broadcasting Corporation (BBC), and has produced numerous radio documentaries and TV programmes, and co-authored 'EU Media Relations'. She is a former Treasurer and Board Member of the European Association of Communication Directors (EACD). A dual Belgian and Australian citizen, Natalia speaks English and French.
Special thanks to the Dober Partners team that have been with BestinBrussels.eu ever since its inception – notably Penelope, Luc, Jasper, Michael & Edwina Dober and Leon Kurop – and the Ellwood Team for their support and being the BestinEurope Headhunters!